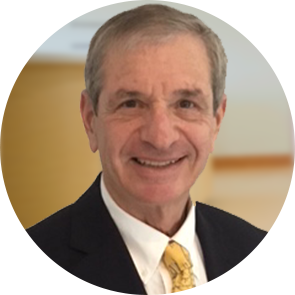 Specializing in general orthopaedic surgery
Dr. Goldstein founded the practice in 1983 after graduating from Yale University, B.A., the University of Connecticut School of Medicine, M.D., and completing an internship in general surgery and a residency in orthopedic surgery at Einstein Medical Center in New York. He then served in the U.S. Air Force at the regional hospital at Incirlik Air Base in Adana, Turkey. He is Certified by the American Board of Orthopedic Surgery, a Fellow of the American Academy of Orthopaedic Surgery, and a member of the Arthroscopy Association of North America.
Moving to Broward County in 1983, he volunteered as team physician for Boyd Anderson High School, and has been on staff at hospitals in Broward County, including Florida Medical Center, Westside Regional Medical Center (formally Bennet) and Plantation General where he held various positions, including chief of staff, chief of surgery, and as a member of the board of trustees.
After joining Broward General Medical Center, he concentrated his practice in Fort Lauderdale and served on various staff positions there, including chief of surgery.
He now practices non-operative orthopedics in conjunction with our other doctors who have very active surgical schedules. He also volunteers at the Broward Health Orthopedic clinic treating uninsured Broward patients and helping train our orthopedic surgery residents from Nova Southeastern.
He continues to contribute to our community currently serving as senior vice president of the Gold Coast Jazz Society, and as a member of Gulfstream Sailing Club.
He is proud to continue to be a part of our team with his years of experience continuing to help guide our practice in the 21st century.
Credentials
Board Certified In Orthopaedics
Honors & Memberships
Member, American Academy of Orthopaedic Surgeons
Training
Residency – Einstein Medical Center, New York, NY
Graduate – University of Connecticut, Storrs, CT
Undergraduate – Yale University, New Haven, CT
Get your life back. Make an appointment to see Dr. Goldstein by calling Fort Lauderdale Orthopaedics & Sports Medicine today at , or make an appointment online using our convenient Request an Appointment form.